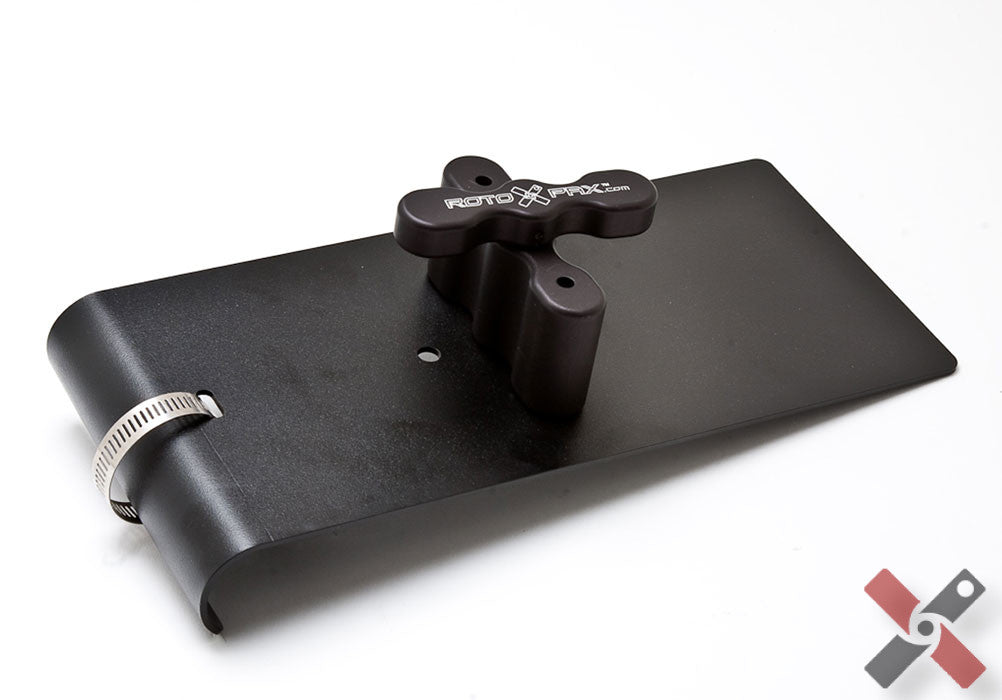 RotoPax Razor Mounting Bracket
---
Polaris RZR Plate
The easiest way to mount Rotopax on your RZR.
Powder coated steel plate fits nicely over rear cross-bar.
Secures easily with included clamp.
Includes One Plate & Clamp. While the picture shows a pack mount, this is for illustration only and not included.
First off, all of our fuel packs are 100% made in America.
RotopaX ARE THE ONLY EPA AND CARB COMPLIANT FUEL CONTAINERS AVAILABLE FOR SALE IN THE UNITED STATES! THIS IS THANKS TO A PATENTED THREE LAYER ROTO-MOLDING PROCESS, ALONG WITH SPECIALLY FORMULATED PLASTIC BARRIER MATERIAL TO MEET THE GOVERNMENTS NEW EXTREMELY LOW PERMEABILITY REQUIREMENTS. 
RotopaX (patent pending) are proudly made in the USA by the original manufacturer of the 1st generation fuel and water packs. RotopaX are a unique modular system, made right here in the USA.
Why are RotopaX superior?
It should be obvious by now, but here are more reasons why you know you want RotopaX. And don't forget, we also offer a full-size, 4-Gallon gasoline pack - just like we've always made but with our new design improvements.
Customizable Flexibility
RotopaX is an exclusive, modular system that allows you to customize 2 Gallon packs according to your varying needs. It takes only seconds to switch between:
Gasoline
Water
Diesel
Kerosene
2-Cycle
Emergency Packs
First Aid Packs
Utility Packs
Unlimited Uses
---
More from this collection