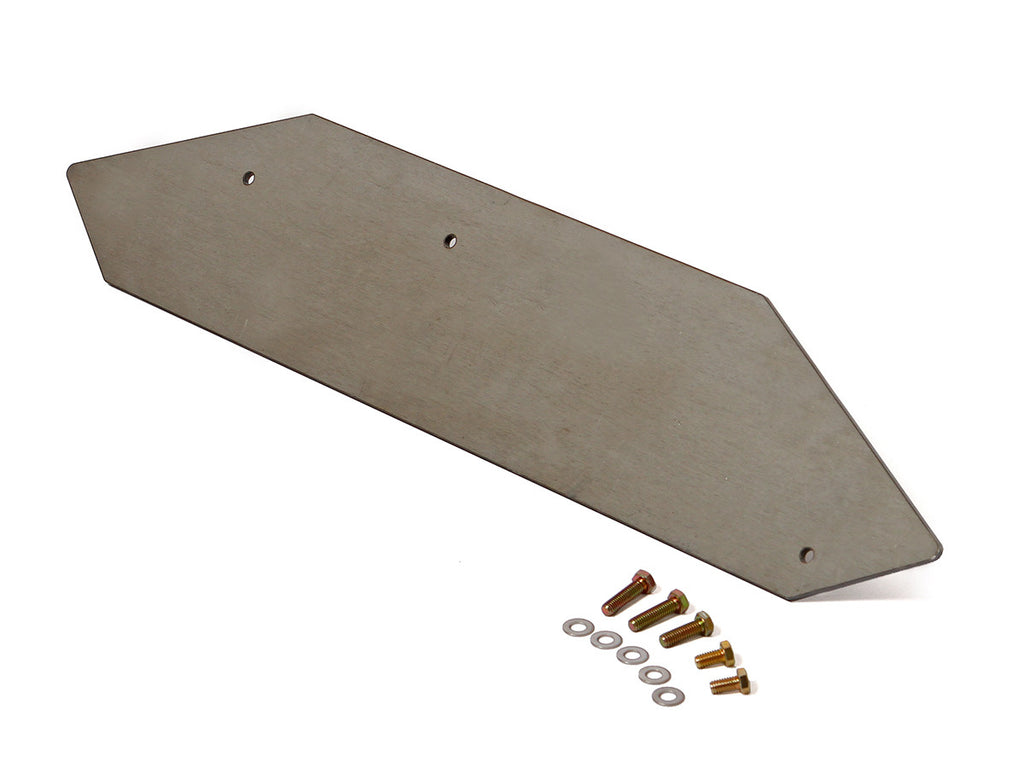 GenRight Jeep LJ Unlimited - LJ Enduro Gas Tank Adapter Plate
---
This is the adapter plate necessary to slide the stock or GenRight 25 gallon tank back on a Jeep Unlimited LJ by removing the "foe" rear cross member.

This will only work on the LJ.

This will only work with GenRight's Crawler™ Extended Range Gas Tank (5 additional gallons over stock) will only fit the Jeep Unlimited LJ (2003-2006).

This adapter plate allows the installer to move the gas tank back up to 5" with the stock rear axle!

NOTES: 5" stretch is with factory Dana rear axles in the stock location (all types of lift kits work OK). If your lift kit and trac bar mount works with your stock tank it will work with our tanks too. Larger axles will have less "stretch" due to their larger size.

FEATURES:


Each adapter plate is made from 1/4" thick plate steel

Designed to reuse all the stock Jeep fuel pump/sending units and other related equipment so you will not get any check engine lights or other engine computer issues.
NOTES:
Requires welding this plate into place on the cross member.

Requires cutting out the "foe" rear cross member and moving the carriage bolts to the most rearward remaining cross member.
---
More from this collection